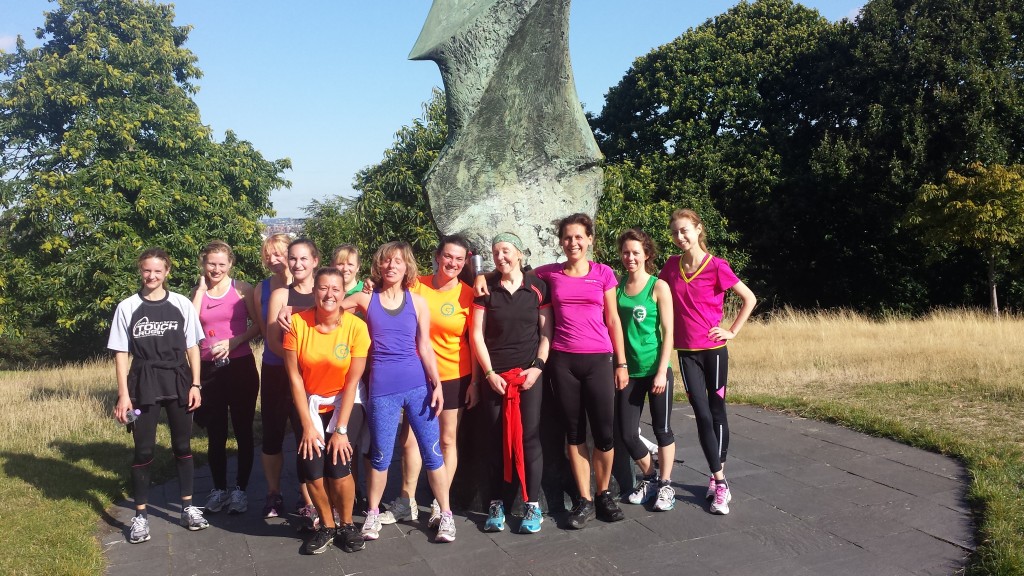 Our club runs in the beautiful surroundings of the Royal Greenwich Park and we are a fully licensed operator within the Royal Parks. Our sessions are coached running sessions by England Athletics coaches. All the sessions are structured and will focus on  speed, strength, endurance and flexibility. Maybe not all in one session but each week we focus on a specific area.Our running sessions are for all abilities but we do suggest if you are new to running to join our beginners running group.Why not come and meet us and see what we do.
RUN CLUB
We have two run club session on a Saturday morning as well as a beginners session. We suggest you should be able to run 5K to join these sessions.
£8 for the one hour session. Payment can be made on the day.
Saturday 8.15am – 9.15am  Meet at the bottom of Greenwich Park – St Mary's Gate, end of King William Walk.
Saturday 9.30am -10.30am  Meet at the top of Greenwich Park by the Bandstand -Map
BEGINNERS RUNNING SESSIONS
 Saturday 9.30am – 10.30am. Meet at the top of Greenwich Park by the bandstand by the Pavillion Teahouse – Map
Winter Term Course Seven Week Course 4th November – 15th December – £50.00 FULL
New Year Term Course Eight Week 6th January – 24th February – £55.00 To book
These sessions are for those new to running or are returning to running after an injury or having a baby. The sessions are run as an eight week course 0 – 5K with a 5K run on the eighth week. 
 FAMILY RUN CLUB SESSIONS
TBA
These popular sessions  introduce children to all aspects of running, jumping, skipping. A fun fitness session where all the family can join in. More information
 No need to book. All ages welcome.