Ellie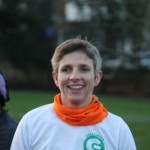 I started running at school and from an early age remember how good it felt to be outside with just  yourself and the elements.
My first athletics club at the age of 11 was with Winchester and I am now a member of Kent AC as well as  being a founder of Greenwich Runners which is the running group of Greenwich Park.
My love for running came from my Father who was a great advocate of sport and all that it entailed; feelings of achievement, feeling strong and invincible, being part of a group/team, camaraderie, support but ultimately the wonderful feeling you get when you have accomplished a new challenge, reached a once unobtainable PB or your first run after having a baby!
I became a running coach as I wanted others to experience all those feelings above. With coaching you come across runners with different goals and my philosophy is to help each individual reach their ambitions. It may be to run a 5K or to run a marathon in under 3 hours. All our goals are different and we can achieve the once thought unachievable with hard work, determination and believe. I love running, be it on road or mud, 400m or a marathon and wish to continue running and achieving the unachievable for as long as my body will allow.
Happy Running!
Carly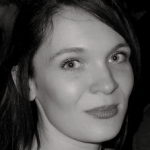 5kms, 10kms, half marathons and marathons- I love them all. Running on the road, a muddy trail, with  friends or just my own thoughts, I simply can't get enough of it.
What started as a race entry on a  whim at the end of 2008 has resulted in me diving head first in the world of running and opening up a can of running worms. There is something quite special about the running community and through my pursuit of PBs and new adventures, I have met an incredible array of individuals who never fail to make me smile, challenge and inspire me.
As the miles have clocked up and trainer addiction intensified, I have become more and more interested in what is the best way to run. Having gained my qualification as an England Athletics Assistant Coach and Barefoot Instructor, I have been fortunate enough to train and work with numerous athletes are various stages in their running careers that has enabled me to explore this.
As a coach I always aim to look at how we can refine our technique to make us stronger, faster and injury free runners. To be able to pass on what I have learnt to other runners, who in turn can then improve their performance and surpass their own expectations is an achievement that I love to share with them. There is no better feeling than crossing that finish line and reaching your goal.
Jannet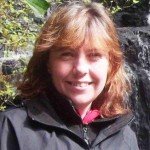 Since going for my first run in the steamy summer of 2006 and joining a running club I have had the very  great fortune to encounter some very inspirational and enthusiastic coaches and fellow runners along the  way that have coaxed, encouraged, cheered and pushed me not only to be a better runner but more  importantly want to run.
I have always felt that running has given me so much, not only reaping the benefits of what fitness can  bring but also, meeting other like minded people. For the past couple of years I have wanted to put  something back into the world of running and felt that coaching could be a perfect opportunity to do just that.
For me, spending time coaching and helping people achieve their goals and watch them grow in confidence is my way of putting something back into a sport which has endless scope for anyone; and when we have the back drop of Greenwich Park at our disposal who wouldn't want to get their trainers on and run.